Our recommendations for the fitness guru on your christmas list or if you are sending your list to Santa! If you have any questions regarding these products, let us know!!
Sarah's Top 5
1.

Lululemon Headband

- I'm obsessed with this store! I promise, this band is truly non-slip! Be cautious, the headband is a permanent purchase...you can't exchange or return. This store is expensive(high on quality) but headbands can be purchased for about $15. Listen to the reason Lululemon made the headband called Rex (hilarious):
We spent hours teaching Rex to sit, stay and play dead. We love this headband because it does all that without the drooling and yapping. And the silicone strip holds our hair in place, unlike Rex who leaves hair everywhere.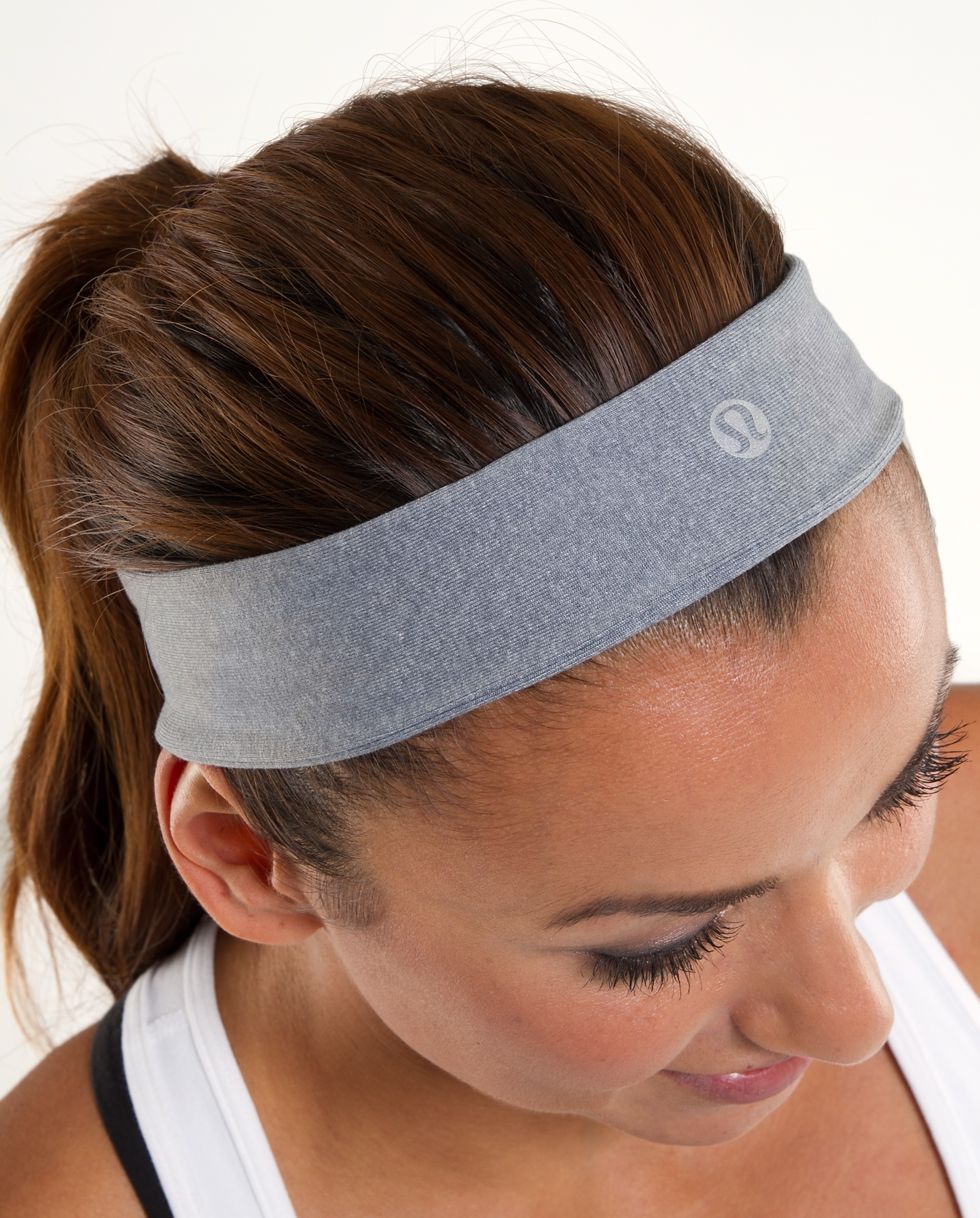 BY THE WAY... anything from this store would be an amazing gift!!! http://lululemon.com
2.

Nike Vapor Headphones

- After a years worth of sweat, it's time to purchase more headphones to keep your gym rat motivated! Good headphones aren't cheap but definitely a necessity! These headphones STAY in your ears, have good bass, and the cord is centered (I hate when they do that one side business).
You can purchase them
here
or
here
3.

TRX

I CAN'T GET ENOUGH of the TRX!!! Most amazing piece of home equipment ever...with maybe the exception of my number 4 pick.
4.

Foam Roller.

..someone say self-massage?!...but hold up...not the cheesy ones that you buy at bath and body while standing in holiday lines. These are amazing tools that will relieve muscle tension/soreness. The foam roller will aid workout performance and reduce injury when combined with stretching before a workout!
5.

UA Form Tank

- I have 3 of these...nuf said! They are flattering! This tank is long enough you don't have to worry about showing your stomach during shoulder presses and it looks good with both boot leg pants/capris OR fitted leggings. The material is heavy duty enough that it won't come up over your head when doing a down dog. LOVE!
Under Armour
Allison's Top 5
1.

Nike Half Zip Running Top

- love it so much I have 4 different colors :) Can be worn for an outdoor workout in cool temps or as a cover up on the way home from the gym! I wear mine everywhere!
www.nike.com
2.
TRX Trainer
-
Review the benefits on our previous post. It's a full gym for those wanting to work out anywhere. Also, it's compact and can travel anywhere. It's the most expensive item on my list, but it's the most versatile and can save you the monthly cost of a gym membership. Also comes with an exercise booklet and/or DVD. Currently 20% off with free shipping...hurry!!!
http://www.trxtraining.com/
3.

Gold's Gym Resistance Tube Kit

- this kit offers 3 types of resistance so you can easily change it out when you need more or less tension by clipping on a different resistance. Another perk, only $15 and you are getting the equivalent of 3 bands!! Cheapest at http://walmart.com
4.

Foam Roller

- It's like getting a massage, but cheaper and YOU can perform at home! Can also used as a part of your workout (we'll show you in a future post) Foam rollers come in a wide variety of sizes and densities. I recommend the 6 x 36 size so you can use for multiple purposes. The roller usually comes with exercises and/or a DVD. Foam rollers can be found everywhere including discount stores like Target, sporting good stores and multiple internet sites.
5.
Polar Heart Rate Monitor

- range in price from $45 and up depending on the capabilities which include heart rate monitoring, caloric expenditure, and GPS. I prefer at least one with heart rate and caloric expenditure capabilities. I have the FT7 and love it! It helps ensure you are working at the appropriate heart rate (usually that means high enough!) and helps you determine caloric expenditure of your workout via heart rate and is based on your inputed weight. Also serves as a regular watch and all pieces are waterproof!